3D printing is an innovative and exciting technology that can be applied in various fields. It mainly involves taking a digital model or a blueprint and creating the model by printing in successive layers using an appropriate material.
3D printing in medical field has brought an enormous change in the processes, offering several health care options. This technology has caused a transformation in numerous preparations, revolutionizing medicine and providing relief to both patients and medical practitioners. Below are the various areas where 3D printing can be applied:
Prostheses
Previously, the manufacture of prostheses was very expensive and caused the amputee to feel uncomfortable. Therefore, the goal was to design comfortable prostheses, keeping in mind the patient's needs and cost.
3D printing in medical field is providing for the development of prosthetic limbs. Certainly, these limbs should be customized to suit and fit the wearer.
Learning with replicas
3D printing can provide exact replicas or models of the patients under study. Meanwhile, doctors can utilize these models to study the illness and plan the operations or medications. These models also enable doctors to understand their anatomy which is difficult to visualize.
They can communicate with other doctors and nurses and plan the surgical procedure. Moreover, surgeons can perform and practise on these models.
Dentistry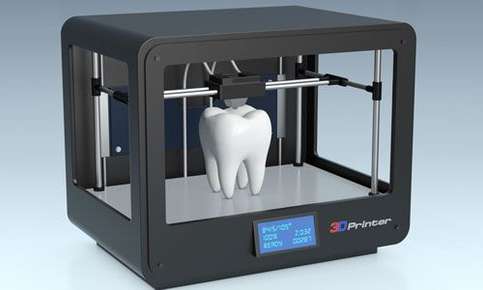 From orthodontics to general dentistry, many are benefitting from the 3D printing application. 3D printing is implemented in fabricating braces, castable crowns, dental bridges, etc. Thus, helping the dental health field in offering care at a lower cost, controlled treatment plan and less waiting time.
Bioprinting Tissues and Organs
The customized organ development by 3D printing has the advantage of using the patient's cells. 3D printed tissues and organs use layered living cells.
Thanks to 3D printing technology, skin tissue repair and reconstruction, limb replacement, kidney and heart transplant, etc., is easily performed. Bone and muscle repair are also possible with 3D printing in medical field.
Research work for diseases like cancer is becoming easier to study. The usage of 3D printed tissue cells and organs has helped in the easier study of the growth of tumors and finding the right cure.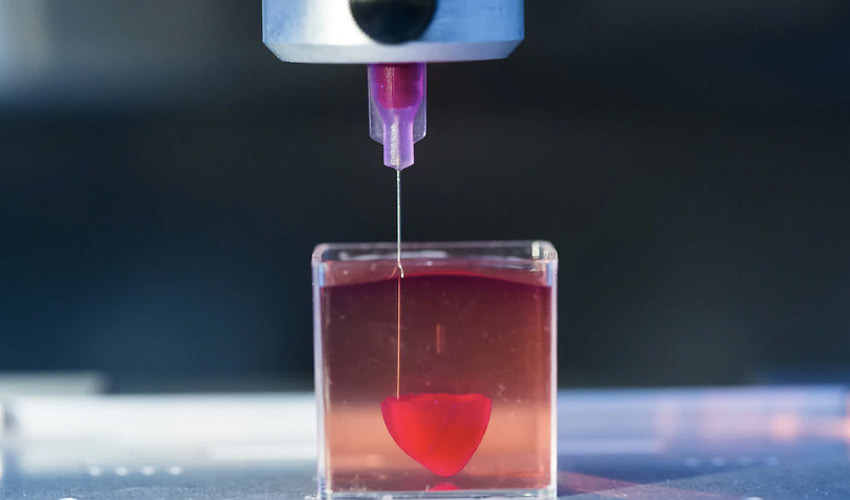 Pharmacy medicines and drugs
3D printed pills can serve as a common solution for patients with multiple ailments. This technology can also serve as a potential way to simplify drug administration and pharmacology.
3D printed pills can be cost-effective. The poor developing countries can access to health programs and medicines at an affordable price.
Tools and devices
Many surgical tools and devices are 3D printed with metal. These tools are more sterile and cost less compared to stainless steel tools. 3D printers can create instruments such as forceps, scalpels, clamps, etc.
Surgical Preparation
3D printing can prep the surgeons by replicating organs for practice before the actual operation. This application is far better than studying the X-rays, CT scans and MRIs. Therefore, this method speeds up the procedure and reduces patient trauma.
Surgeons can easily access to the physical and visual patient model. This can provide them the knowledge of the exact anatomy and structure of the patients at all angles. Thereby, preparing them for the surgery. This approach increases the success rate. It also saves time and is cost-effective.
Advantages of using 3D printing in medical field
Time
The manufacture of medical tools can be long and costly. The long-time taken can be life-threatening in critical situations. However, 3D printing in medical field can give many ideas for projects and designs. Many designs can also be improved. The 3D printer can produce accurate parts and tools in very little time.
Costs
Manually, there is a risk of human errors that could delay the projects, increasing the cost and time. On the other hand, 3D printing enables doctors to identify any errors, ensuring the final product is perfect. The costs decreases with the reduction of waste. 3D printing in medical field increases efficiency while decreasing the costs.
Sterilizable
The materials should have this important sterilizable property. 3D printing provides a lot of materials that are strong and lightweight.
Complexity
Manually, the manufacture of tools and complex organic shapes were difficult. On the other hand, 3D printers now can produce strong and lightweight materials with accurate designs.
Conclusion
The health care industry is growing rapidly at an impressive rate with the help of 3D printing technology. Above all, it provides for the comfort of the patients and doctors. The recent advances of 3D printing have led many to save time and lower costs, while providing lighter, stronger and safer products.
If you liked the content, do comment and provide feedback. Therefore, check out the author's articles. Visit Kickgadget for more amazing content.
More similar articles: