This year's Google for India's virtual event was quite special for Indian's this year as Sundar Pichai announced that Google will be setting a fund to help India's Digital Economy. Through "Google for India Digitization Fund" Google plans to invest around 10 Billion Dollars or around 75 crores over the next 5 to 7 years. The goal of this fund is to help accelerate the adoption of digital services in key overseas markets.
Google for India Digitization Fund will focus on
Enabling affordable and easy access to information for every Indian in the language of their own choice such as Hindi, Tamil, Punjabi or any other.
Developing and building new services and products that are relevant and suits India's unique needs.
Empower and enable businesses as they continue on their digital transformation.
Leveraging technology and AI for social good, in areas like health, education, and agriculture.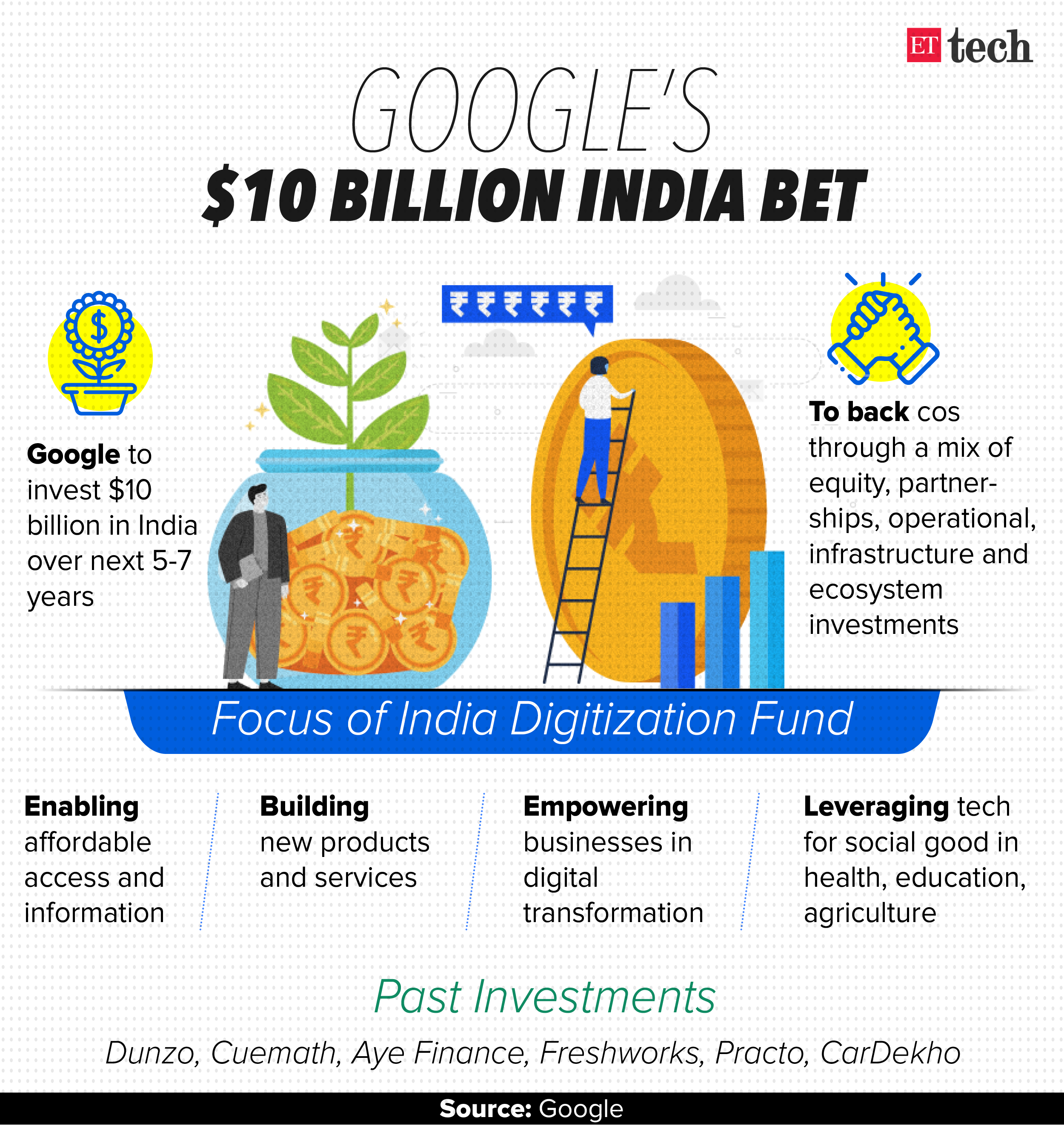 "We'll do this through a mix of equity investments, partnerships, operational infrastructure, and ecosystem investment. Pichai said. "This is a reflection of our confidence in the future of India and its digital economy," he added.
The tech giant Google has already invested in a number of digital startups including Dunzo and Aye Finance in the last few years.
Google has also announced its plan to collaborate with CBSE. Google plans to enable 1 million teachers and 22,000 schools across India by the end of 2020 to "combine classroom approach with online learning" using free tools like G-Suite, Google Classroom, Youtube etc.