As the lock-down continues, more and more people are using video conferencing applications. They hold meetings and online classes. There are many applications for such. Therefore, there are some competing against each other. While competing against Zoom, new features will be added in Google Meet.
Meet is fast becoming a popular conferencing app. Google had stated that 2 million users were added recently. They have a lot of unique features in addition.
Some existing features
The encrypted meetings are highly secure. Similarly, the information and privacy are safe. Only the invited participants can join the meeting easily. Outsiders should ask for permission before being able to join.
Setting up a meeting is easy. They can send meet links to the participants' mail. The participants can join the meet by just clicking the link. Meetings can also be directly joined from Calendar event.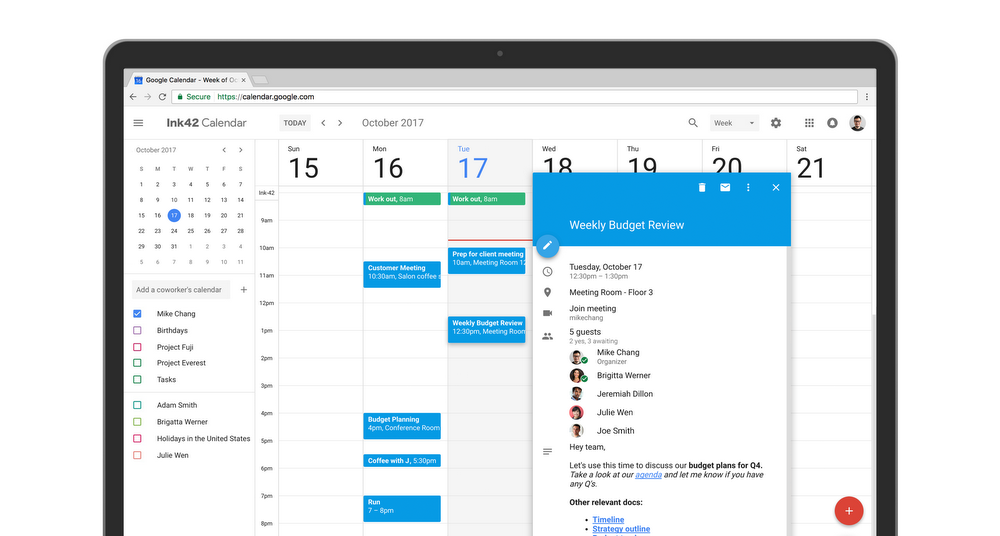 Any type of business can use Meet for their purposes. Be it office meetings, educational meetings, etc. The invitation mail received will include all the important information. So, users can quickly skim through the details and agenda.  
The chat box enables easier conversation and no disturbance between several people. There are options for muting one's mic, turning off their camera as well as sharing one's screen. One can see all the participants on the right side of the screen. The video of the person who is talking will be shown in the main part of the screen.  
There are options for sharing the screen. One can share the full desktop or share only one application or a chrome tab.
It can support up to 250 participants and 100,000 live stream viewers.
The new features added in Google Meet
Meanwhile, Google has planned to upgrade Meet majorly.
Firstly, Google is expanding the tiled layout to allow users to see 16 participants at the same time. Previously, it allowed only four participants at a time. Google stated that more updates can arrive for larger meetings and better presentation layouts.
Secondly, AI technology is helping enhance the video and audio quality on Meet. It will automatically adjust the video in low light conditions.
Thirdly, AI noise cancellation feature will filter out the background noise.
Lastly, a new feature where Meet can be accessed easily from Gmail will be added. Options to start or join the meeting will be available in the left-hand panel of Gmail.  
If you liked the content, do comment and give feedback. Therefore, check out the author's posts and visit Kickgadget for more amazing content.
More similar articles: