Overview
Sony Entertainment finally reviled what the next-gen PlayStation 5 would look like in its June 11 Livestream, Its almost been 4 years since Sony launched its last console ( PS4 Pro ), and to our surprise it nothing like the leaks/rumors at all. It features a two-tone design similar to the previously leaked DualSense controller. The PS5 will be available in its two variants a standard variant and a digital variant. The standard variant comes with an Ultra HD Blue-ray disk Drive and digital model without the disk drive. Sony plans to release the console in the holiday season 2020 ( End of the year ), although the exact release date or the price were not confirmed.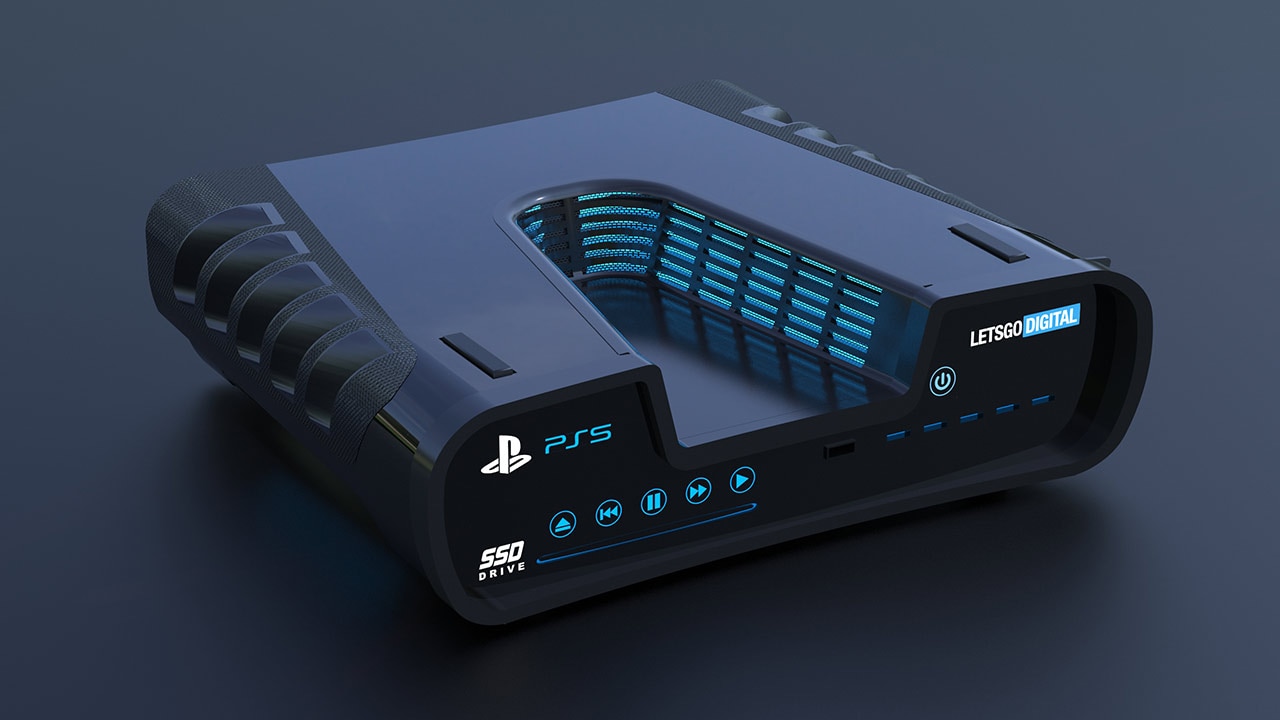 Specifications
While Sony still left us with many questions Un – answered about the PS5 but it did reveal its specifications earlier in march 2020.
| | |
| --- | --- |
| CPU | A custom 8-core x86-64 AMD Zen 2 CPU clocked at 3.5GHz with variable frequency. |
| GPU | A custom AMD Radeon GPU based on AMD's RDNA 2 architecture, with variable frequency up to 2.23GHz ( 10.28 teraflops and 36 compute units ) |
| RAM | 16GB of GDDR6 RAM |
| Storage | A custom 825GB SSD |
| Audio | Tempest 3D AudioTech |
| Disk Drive | Ultra HD Blu-ray with capacity up to 100GB/disc |
| Video Output | 4K 120Hz TVs, 8K TVs |
PlayStation 5 is backward compatible
Since PS4 and PS5 are based on similar internal architecture, the PS5 will be backward compatible with PS4 games. Sony did say that the top 100 most played games with be compatible with PS5 but there is no official list and the responsibility lies with the game-developer itself to release updates to the game which makes it compatible.
Games coming to PS5
Along with its design reveal Sony also mentioned around two-dozen titles that are coming to PS5 and almost half of them are exclusive to PlayStation 5.
Some of the most anticipated games coming to the PS5 include
• Marvel's Spider-Man: Miles Morales
• Horizon Forbidden West
• Godfall
• Hitman III
• Assassin's Creed Valhalla
• Resident Evil 8: Village
• Kena: Bridge of Spirits
• Ratchet & Clank: Rift Apart
• GhostWire: Tokyo
• Gran Turismo 7
PlayStation 5 vs Xbox Series X
Hardware
They are very similar from specification standpoint but Xbox has batter CPU and memory bandwidth if we just look at the raw numbers.
Price
Sony strategy so far has been to undercut the price of Xbox by 100$ like they back in 2013 with the Xbox One but I don't think that this would be possible this year since they have so very similar hardware.
Sony has refused to comment on the price of the PlayStation 5, but according to some predictions by analysts, the cost is expected to be around 499$ as reported by Techradar.
Games
Meanwhile, only two games have been confirmed for Xbox Series X i.e. "Halo Infinite" and "Hellblade 2 – Senua's Saga" compared to almost 25 games by PlayStation 5.
A rumored God Of War title is also in works for PlayStation 5 but has not been confirmed by Sony.
Also, read some other interesting articles such as:
Mi Notebook 14: One of the best budget laptops
Covid-19 situation: Protect your data from ransomware threat